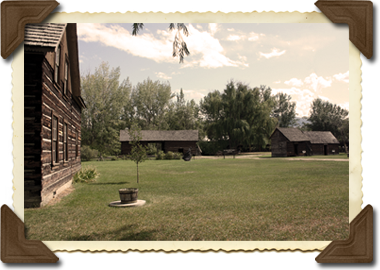 The Father Pandosy Mission has an undeniable historical significance to the area as it is Kelowna's first European settlement, land claim, school church, and large scale agricultural and ranching operation. All of these helped to shape the development of Kelowna. As well, it is home to the various pioneer buildings and artifacts that have been moved to the site for safekeeping.
Thousands of people from all over the world visit the Mission each year. It is a popular spot to tour local historical exhibits, enjoy the park-like setting and take family photos. A brochure to guide people through the area is available on site.
Families and elementary schools are invited to check out the Activities page.
Learn more about the committee looking after The Mission, see what projects we're working on, become a Friend of The Mission or get involved.